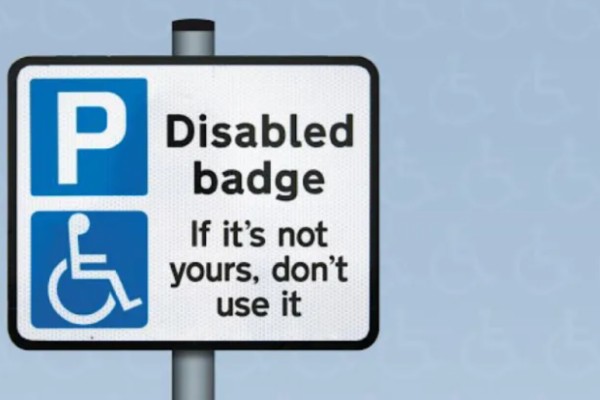 Farhad Khan used a stolen blue badge to park in Tooting town centre whilst working at a money exchange outlet.   
The badge had been stolen from a vehicle owned by a 34-year-old disabled driver living in North London. Mr Khan admitted buying the badge from a man he met in Croydon.
He was seen fraudulently using the badge on three separate occasions by the council's investigators, and while probing these offences also discovered that Mr Khan had used a forged copy of an invoice to try and avoid paying a parking fine.
He had attempted to quash a Penalty Charge Notice (PCN), issued to his car, by claiming it had broken down. He then submitted high-quality but fraudulent car repair invoices, which when interviewed admitted he had downloaded from the internet.
In court the 22-year-old from Coteford Road in Thornton Heath admitted four counts of fraud and two offences of forgery. The district judge who sentenced him at Wimbledon Magistrates Court told him: "If it was not for your early guilty plea and your good character you could have been looking at custody. You have avoided custody by your good character, which you have now lost." 
"The defendant will spend time doing work without being paid and that is the punishment." 
He ordered him to do a total of 160 hours of community service as well as pay the council's prosecution and other costs amounting to a total of £1,161. This was in addition to also having to pay £255 to recover his Toyota after it had been impounded as part of the investigation.
Abuse of the blue badge system is widespread in London and in other big cities because the permits allow holders to park virtually anywhere they like free of charge. This has fuelled a rise in the number of vehicle break-ins with thieves targeting cars belonging to disabled drivers in order to steal their badges.
The badges can only be used lawfully if the disabled person is either driving the vehicle or being carried as a passenger and being dropped-off or picked-up at that location. Any other use is a criminal offence.
Jenny Yates, Wandsworth's Cabinet Member for Transport said: "Having a series of convictions for dishonesty is not good for anyone, never mind for a young person who works in the finance industry.
"Sadly there are many people who engage in this type of offending and use blue badges illegally without thinking of the consequences of their actions. Not only do they risk a heavy fine and a criminal record but their greed is fuelling an illicit market that is targeting some of society's most vulnerable who suffer the anguish, heartache and financial burden of having their cars broken into."
The case was brought to court by investigators from the boroughs of Wandsworth, Richmond, Merton, Kingston and Sutton who all work together in a partnership set up to combat fraud committed against the public purse across south-west London.
Anyone who has information about drivers misusing a blue badge in any of the five boroughs can email swlfp@wandsworth.gov.uk or call (020) 8871 8383.