Low powered small cell 4G units help improve the mobile signal in certain areas.
The Council is working in in partnership with Arqiva to manage the deployment of small cells on our street furniture - typically lamp posts - to bring about improved mobile connectivity in our area.
Read more about small cell 4G units. A typical unit looks like this: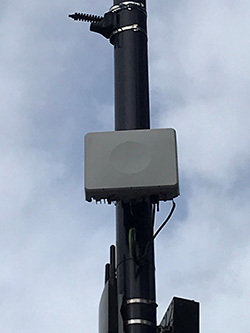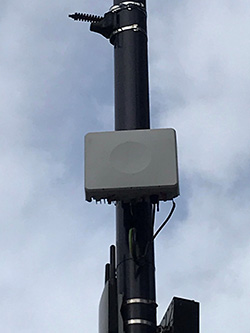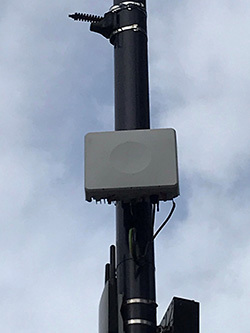 Find out more
If you have any queries about this please contact Arqiva at ConcessionContractQueries@arqiva.com.
Or you can contact the Council at: