Black History 365

Black History Month is celebrated across October in the UK, and this year Wandsworth had an extensive programme of events. But we think black history and culture should always be celebrated, so we have launched Black History 365.
We will be sharing the stories and experiences of black people who live, work or study in the borough to recognise the outstanding contribution that black people have made in shaping our borough.
We want to enable the wider community to better understand the histories of fellow residents, colleagues and students making a positive difference in Wandsworth, and to inspire them.
View the deputy leader of Wandsworth Council Cllr Kemi Akinola talking about celebrating the achievements of black people in the borough – during Black History Month and all year round.
Events and activities in 2023/24
Our arts service has organised a series of community-focused, cultural, arts and heritage-based activities and events running from May 2023 to April 2024.
Summer BBQ
STORM Family Centre are holding a free Caribbean summer BBQ in the Doddington and Rollo Estate's Community Roof Garden on Saturday 20 May from 1 to 8pm. Find out more about the STORM Family Centre.
Art workshops
In the WomenKind free workshops, participants will create 100 personal art pieces that will be displayed in an exhibition and celebration of WomenKind on International Women's Day in March 2024. Register your interest.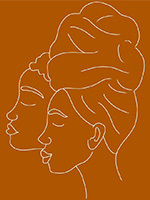 Photography exhibition
Artist and photographer Michael Mapp will curate an exhibition and deliver a series of free art workshops. The exhibition will open to the public on 12 June at Katherine Low Settlement in Battersea, and run until early July 2023. Discover more about Michael's work.
Creative workshops
Hidden Treasures is a creative project celebrating Black heritage and lineage through workshops, arts, jewellery and conversation. Workshops will be held at the Pump House Gallery in Battersea Park on Thursday 1, 8 and 15 June from 6.30 to 8.30pm. Sign up for a workshop.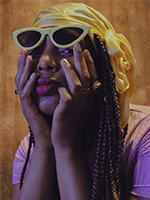 Family history lessons
Ancestry Talks will deliver four free African and Caribbean family history sessions in Wandsworth libraries. Upcoming events are available to book on Eventbrite.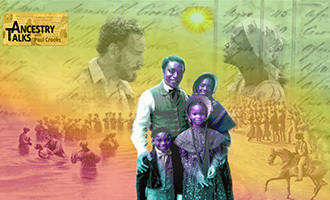 African textiles and fashion workshops  
Artist Fée Uhssi will deliver a series of free creative and interactive workshops where participants will learn about African textiles and fashion history. Running from September 2023 to February 2024, the project will consist of a series of six workshops culminating in a community fashion show. Learn more about Fée Uhssi.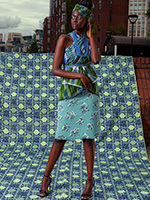 Dance and skills workshop
Producer Bawren Tavaziva presents a public performance of BOY'S KHAYA, accompanied by an African dance and creative skills workshop for local young dancers and a networking event for local cultural organisations. Recruitment for workshop participants will begin in September 2023.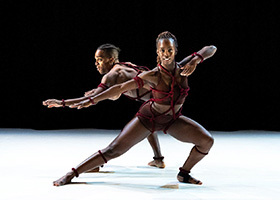 Celebration and spotlight videos
To celebrate black culture, we will spotlight individuals and businesses from across our borough as they share their stories, and provide insight into what Black History Month means to them and life in Wandsworth. We will be sharing these stories weekly on our digital channels.
Frank Bruno comes home to Wandsworth
Izzie Kpobe-Mensah, equality inclusion practitioner at the Royal College of Art, jeweller and author
Neomi Bennett, developer of the medical device Neo-Slip
Cllr Kemi Akinola, Deputy Council Leader and Cabinet Member for business 
Barbara Yarde, goldsmith
Camelia, co-owner of Mud Cafe
Ernest, owner of Maat Emporium
Victoria Agyekum, co-founder of OnPoint
Jefferson Iweh, employability tutor and foodbank volunteer
Orode Faka, director of R.O.C.K.S International Arts
Cllr Kemi Akinola, Deputy Council Leader and Cabinet Member for business