Fees waived for Coronation street parties
Published: Friday, March 24, 2023
Wandsworth making it easier for communities to get together over the Coronation weekend 
Fees have been waived for street parties held during May but applications must be in by 2nd April  
Community groups encouraged to get involved in The Big Help Out celebrating volunteering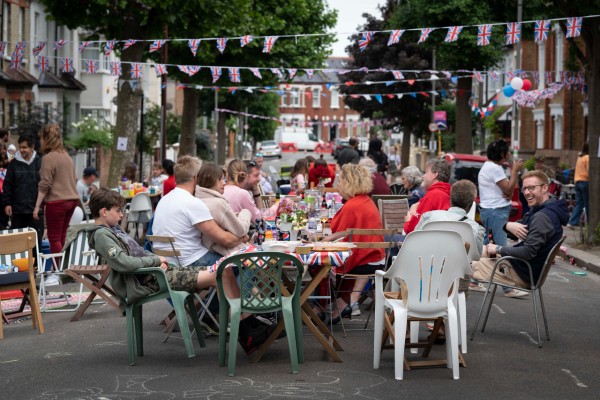 The Mayor of Wandsworth is encouraging everyone to get together with their community and celebrate the coronation of King Charles III. 
The Coronation Big Lunch will be calling on people to share food and fun together on May 7 in a nationwide act of celebration and friendship. It can be anything from a cup of tea with a neighbour to a huge community party.  
The council is waiving the usual fees for organising a Street Party on May 7 or at any time during May, but applications must be in by April 2. To find out more about street closures, and apply online visit About street parties - Wandsworth Borough Council 
The Big Help Out on May 8 will highlight the positive impact volunteering has on communities. People are encouraged to try volunteering for themselves and join the work to create a lasting volunteering legacy from the Coronation Weekend. 
Local community and voluntary organisations are encouraged to organise events celebrating or recruiting volunteers. If your group would like the Mayor of Wandsworth to visit your event, email Mayors.Office@wandsworth.gov.uk. 
The Mayor of Wandsworth Jeremy Ambache said: "Over the past few months I have visited so many local groups and communities and I know how strong and united we are. Let's show the rest of London what Wandsworth can do!" 
Find out more about street parties and apply online
Find out about the Big Help Out campaign and how organisations can register volunteering opportunities.
Find out about local volunteering opportunities from the Wandsworth Care Alliance and Battersea Volunteers.