Free swim and gym plan for residents on lower incomes
Published: Thursday, February 2, 2023
Free

swim

and gym

for people receiving Universal Credit and families receiving free school meals 

Proposal is part of the council's work to make the borough fairer and help residents through the Cost of Living crisis.  

A wider review is underway for fairer fees across all council

 

services.

Council's Environment Committee to consider the plan on Tuesday.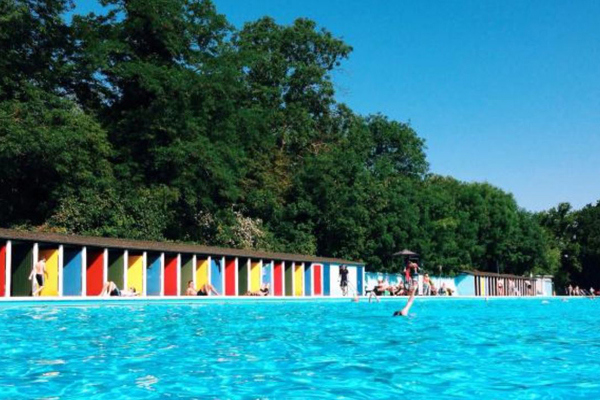 Residents who are being priced out of using leisure facilities due to the Cost of Living crisis will be able to use a gym and go for a swim for free from this summer, Wandsworth Council has announced.
The changes are part of the council's work to make the borough fairer and more compassionate and are the start of a wider review of council services to ensure concessions are targeted at people who need them the most.
Through leisure centre contractor Places Leisure, the initiative will mean that anyone receiving Universal Credit will be able to enjoy free off-peak adult gym and swim sessions (off peak is before 5.30pm on weekdays and all day at weekends).
The initiative will also ensure that young people aged 15 and under who receive free school meals will be able to swim for free. A parent or guardian looking after one or two children will also be able to join them for free so that families can enjoy a swim together. 
They will also be able to use the free junior gym, which is open to young people aged 11-15, and they can make a free sports booking, such as squash courts, during off peak hours.   
The proposed free gym and swim offer will be discussed by the council's Environment Committee next week.
The offer would be in place in time for the start of the summer holidays. It's part of the council's work to make the borough fairer for all and follows on from other initiatives to help people on lower incomes including:  
Free school uniforms 

A network of warm spaces, including free food and activities in children's centres 

A pilot scheme to provide free school breakfasts 

London's biggest Cost of Living support package  
Last week the council announced that fairness will be at the heart of all its policies, making sure that everyone is able to access the opportunities our fantastic community creates. And as part of this work the council is now looking at a wider review of how fees for sports and leisure facilities can be made fairer so that they are more affordable for people on lower incomes.  
Council leader Simon Hogg said: " We are working hard to make Wandsworth a fairer borough. I am proud that, for the very first time in Wandsworth, residents who receive Universal Credit will be able to swim and use the gym for free during the daytime and at the weekend. Young people who receive Free School Meals will also be able to swim for free anytime – including at Tooting Bec Lido.
"We are clear in our determination to end the unacceptable gap between the health outcomes and life expectancy of people living in Wandsworth. 
"Ensuring no-one is priced out of accessing our gyms and swimming pools is a key part of that. We will review all our policies so that this council serves our residents more fairly." 
More details on how to access the free offer will be made available in the Spring and published on the council's website.