Link your Benefits and Council Tax Reduction account
Link your Benefits and Council Tax Reduction account
You can link your Housing Benefit and Council Tax Reduction details to your My Account profile.
To link your benefits account you will need:
Personal details (as on your account)
National Insurance Number
Your claim reference number. This is
on the right of the entitlement letter
2 to 6 characters long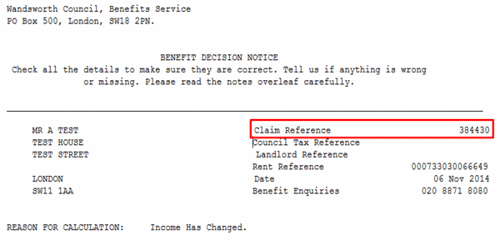 The claim reference number is on the right hand side of the benefits entitlement letter.
Once you have linked your benefits account, you can view it from My linked accounts.
Check details of your claim
Select "View claim" from your benefits account to check details of your claim.
You will be able to view your claim summary including:
Next benefit payment
Claim history
Incomplete claim applications
We moved to a new system on Monday 30 March. If you had an incomplete application saved prior to this date, you will need to start a new claim.